With the entrepreneurial European market in constant growth, qualified tech professionals are in high demand in the latest years, causing a downfall in the offer of exceptional experts and forcing companies to reinvent their processes.
This is what Madiff is doing. To assist their high-profile international clients and aware of the award-winning tech education centres in Brazil, they are now offering full-time, remote positions for highly qualified professionals who are willing to work in international projects and move abroad.
Most opportunities are for developers with more than 4 years of experience and with proven exceptional background. And of course, fluent English is mandatory as most interactions will be with international partners. The areas of expertise are diverse and go from full-stack developers to UX/UI designers.
Check out available positions here. Brazilian candidates are welcome to apply to all positions available but must observe the requirements for each vacancy. The recruitment team will evaluate all CVs and schedule remote interviews if qualified.
The idea is that, after hiring, Madiff assists these professionals with visa requirements and other basic needs for a safe transfer to Portugal.
Challenging and innovative international projects are one of the many advantages Madiff has to offer for these experienced professionals. "Our teams are made of diverse, curious and smart people. This is what we are looking for in Brazil. We want people that stand out for their boldness, originality and, of course, their exceptional skills.", says Eduardo Marques, International Business Manager at Madiff.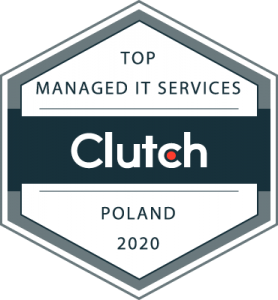 This polish tech company has since early stages embraced remote work and international collaboration and the Covid-19 pandemic has proven that they are in right track. In 2020 Madiff has achieved the best results since its foundation, and they are investing heavily in building exceptional teams in response to the constant flow of exciting projects they have received.
With a new business unit being opened in San Francisco, Madiff is constantly expanding its business to the ever-changing world of fast-growing companies and start-ups and hopes to maintain the high-quality offer they have been internationally recognized for at Clutch.
Follow Madiff on LinkedIn to receive new opportunities released weekly and join the Slack channel for tech professionals in Portugal to receive the latest vacancies directly on your inbox!